Most Reliable Suppliers of Windows and Doors in Grenada
Saint Lu has over 34 years of experience in window and door manufacturing and is fully ISO certified. Over the years, we have believed strongly in providing our customers with dedicated service, top quality products and great prices.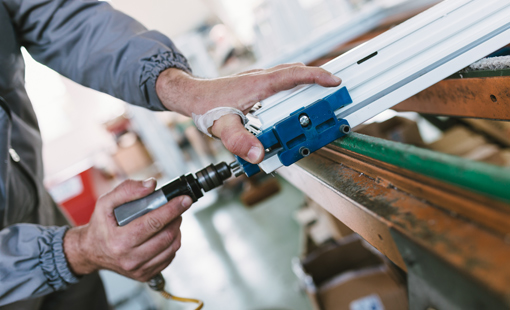 It has been our unwavering commitment to our customers that has helped us in growing as a business. If you want to save money and improve your home's appearance for life, you've made the right choice and come to the right place.
At Saint Lu we, have built an impressive reputation for providing high-quality windows and doors at unbeatable prices. We have pioneered the window and door manufacturing industry. We manufacture and service the widest range of top quality windows and doors for residential, commercial and industrial buildings to the correct specifications. Repairs and servicing are done on windows and doors that are manufactured by Saint Lu. We also cut, polish and bevel glasses. We deliver and service island wide. Free quotations are available when you call.
Pioneers of Window and Door Manufacturing
Now Available on order UPVC Windows, Doors, Arches, Triangles, Eyebrows and Circles under ISO approved material from Canada. We have Sash windows, casement windows, projected windows, sliding windows, bay windows and UPVC sliding doors available in different thickness of glasses including safety glass and hurricane glass.
Durable Doors
We use the best quality material to provide a practically maintenance-free door that resists harsh external elements at all times. Our attention to detail and resourcefulness gives us the ability to provide the door of your desired shape and size.
Beautiful Windows
Unlike the furniture in your house, windows can be seen from both inside and outside of your home. As a result, windows play an exceptional role in defining your home's style. We offer an extensive array of window options at Saint Lu.
High-Quality Services
At Saint Lu, we're always motivated to deliver the best windows and doors at the best rates. We guarantee all our products, so rest assured that your windows and doors will continue to function smoothly for many for years to come.